Welcome | to Gulf Coast Advantage Insurance
Gulf Coast Advantage Insurance is committed to stand above the competition by maintaining customer satisfaction, trust and integrity and educating our customers to
1) get the most value for their money
2) help them better understand what they have or what is available to them
3) provide them an experienced personal contact throughout Florida.
HOME
Pays for damage or destruction to your house and any unattached structures and buildings, such as fences, detached garages, and storage sheds. For townhouse owners, your town house and separate structures are covered for almost any type of damages
More>
AUTO
Auto accidents can happen, even to the best drivers. Insurance can help cover repairs to your vehicle and medical costs. Insurance is your firewall against economic disaster should you cause an accident and there is property damage or injuries to other people.
More>
COMMERCIAL
As a business owner, you have enough on your mind without having to worry about your insurance needs. You want to have the confidence that the business you've built is covered by a company that understands your business insurance needs. We are that company.
More>
Our Team
What makes Gulf Coast Advantage Insurance unique is we pride our self on Personal Service whether you have a coverage question or a claim, you'll always get direct contact with a friendly and efficient knowledgeable agent. Today, we combine cutting-edge technologies with personal service to create insurance plans to fit your individual needs and provide the information you need to make decisions.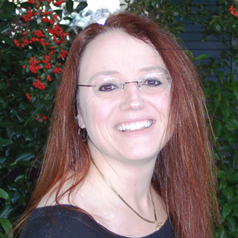 Mary Weaver Principal
Our Clients
We strive to place the needs of our clients above our own, understanding that the only way we may benefit from the client/agent relationship is through the satisfaction of the client.
Wendy, again I want to thank you for changing the coverage on the replacement vehicle for my son, but more importantly thank you for the assistance you provided me to get my insurance cards from USAA. That wasn't your job but you did it regardless.
It is nice to hear you are getting so many referrals. But you get them because you earn them with your good customer service and value pricing of your services.
Thank you soooo much VIcki! You assisted me with obtaining insurance in the month of July 2014. Karen C. referred me. I can not believe it's October already! How does time fly --- I appreciate your professionalism. Take Care and God Bless.